By popular request, I'm posting some of Lisbon's notes. At seven-years-old, Lisbon is my youngest child (of seven), and we often exchange notes on a whiteboard. What she writes sometimes means so much or makes me so happy, I just have to snap a picture!
The only mom I ever had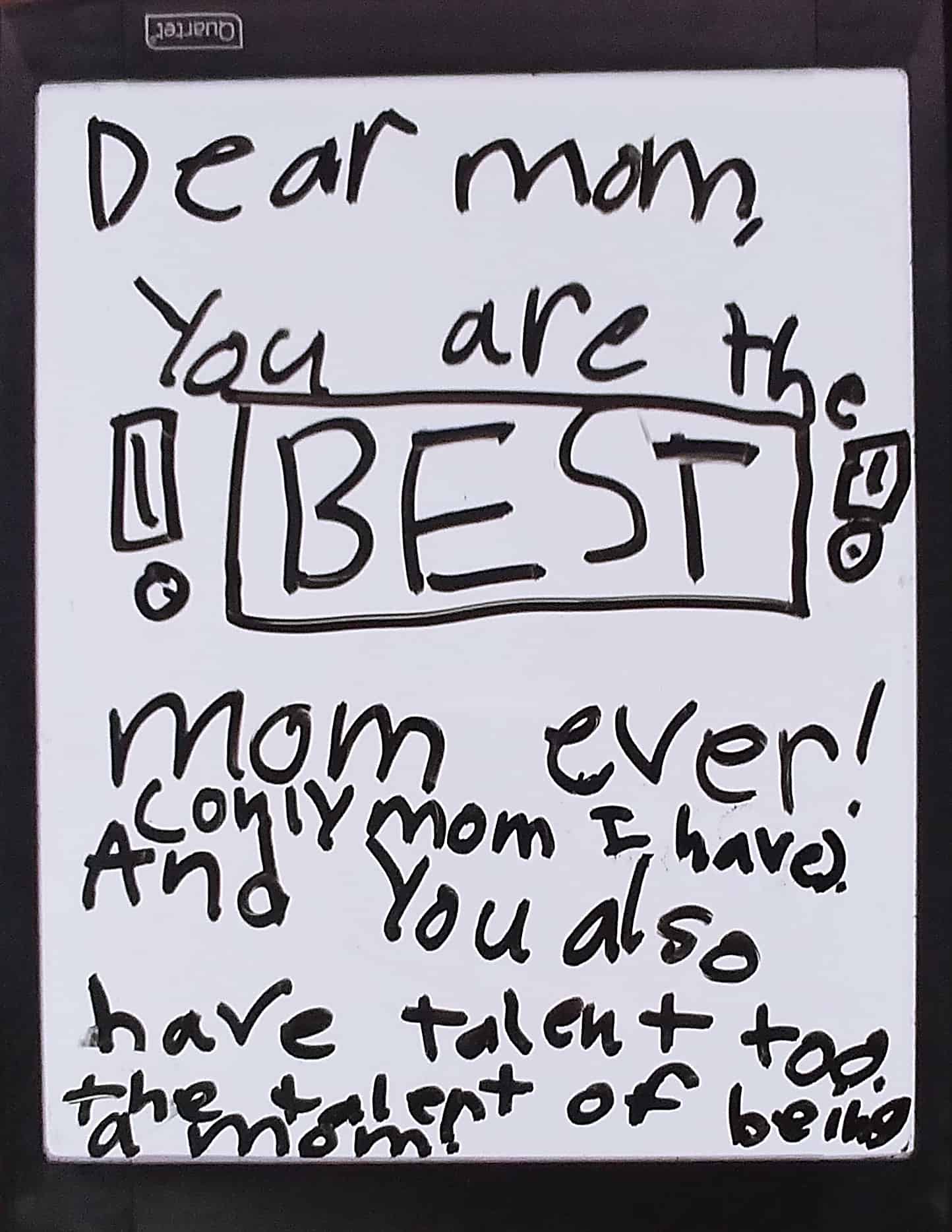 Excitement about a new toy, the Klip Klop Little People Castle
Offering comfort
After my sister died, Lisbon was very supportive. You can check out the book that resulted from this note, The Book About Pets.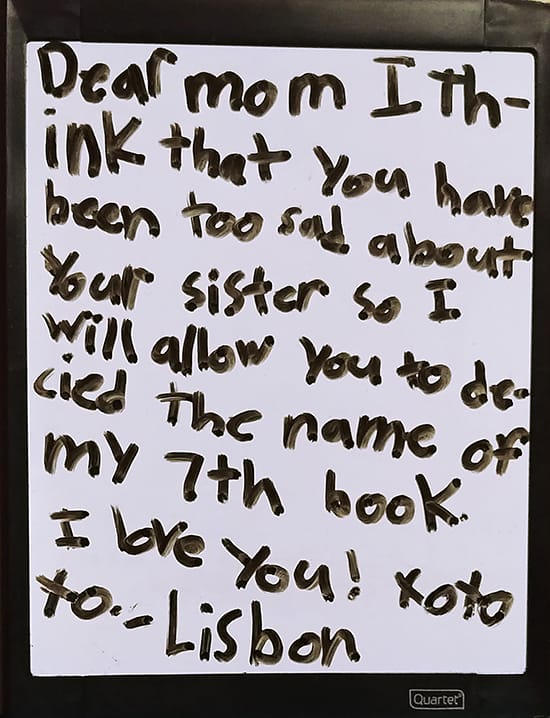 This might be my favorite so far!
I loved this note so much, I couldn't bear to tell her it's "you and I" are great friends.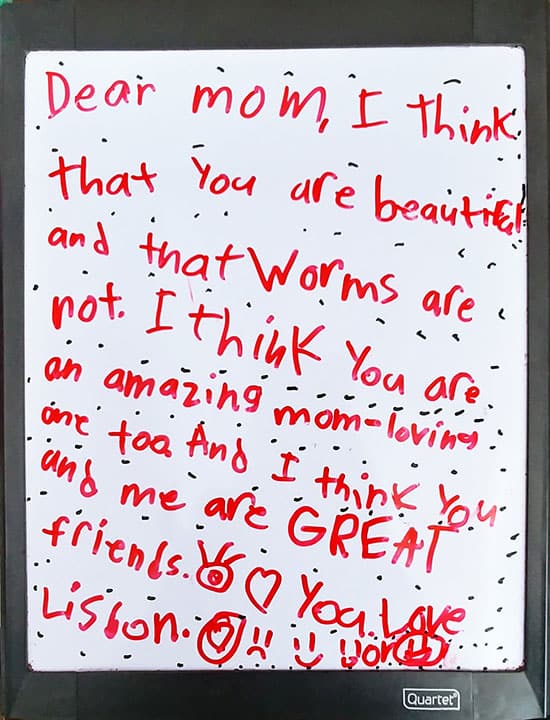 Português notes
My daughter is in English/Portuguese dual immersion, and she's learning Portuguese very quickly. Note that she spelled Português without the final e, as she rightly should. My response to this following note was, OF COURSE. And we set about papering her room and my office with notes. Here are some she left me that will no longer stick!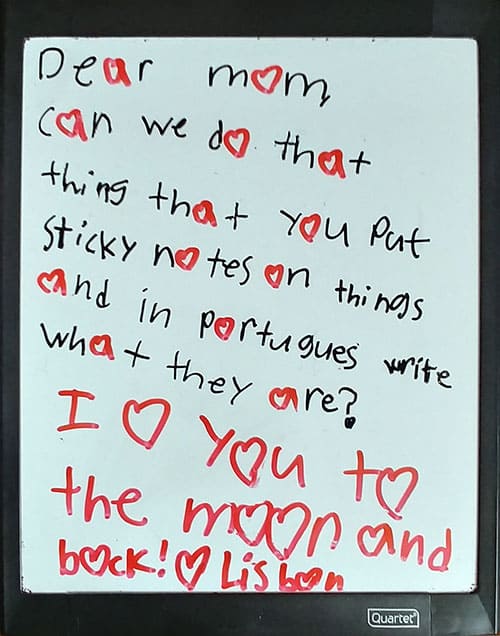 Kiss face

Copyright 2019 Teyla Rachel Branton and Lisbon
Reuse notice: you are free to print Lisbon's Love Notes for personal use or non-commercial use with friends, share this post link anywhere, quote a short excerpt with attribution and a link to this site, but you may not use this post in its entirety on your own page. Thank you for caring about copyright.